Biodiversity:
Agricultural Grasslands
Woodlands
Rhododendron

You can access a wealth of information on British Wildlife here.



Access lists of species from surveys at the Woodland Education Centre grouped in taxonomic categories here or for a particular habitat:-

For information on Biological Sampling techniques click here!

For a list of wildlife articles including habitats and biodiversity, click here.
More Here.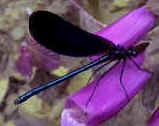 The Countryside and Biodiversity
a personal view by Cllr Des Shadrick

Search this site or if you still can't find what you are looking for check out the links to other related websites.

Add a link to your site
email us!

Please note that different copyright conditions may apply to external sites. Users must satisfy themselves as to the conditions which relate to those sites.