Marbled White Butterfly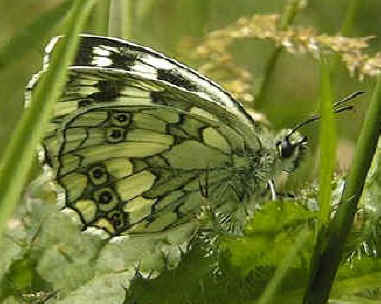 The Marbled White is an attractive species of grassland butterfly which can also be seen on heathland sites on which there is a significant quantity of grass, particularly Red Fescue. It has been in decline in recent years in the UK.
It can be seen from late June through to August. The female sprays her eggs on tall grasses. Upon hatching the caterpillar hibernates until early spring when it feeds on grasses. Red fescue is thought to be particularly important. The butterfly is less common in Britain than it once was because of loss of habitat.
Picture from the Woodland Education Centre.