East Devon Heathland
map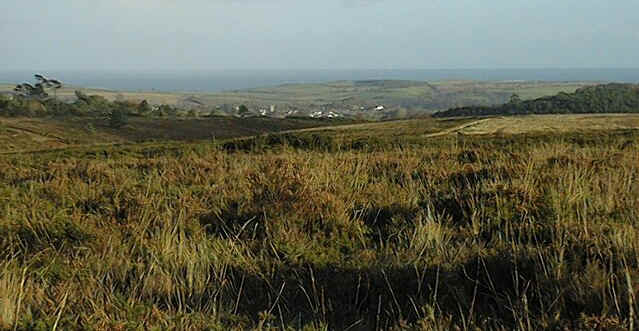 Woodbury Common
The heathlands of Devon and Cornwall are all on poor acid soils derived from some of the oldest rocks of the Palaeozoic Era. Heathlands lying further east in southern Britain are all on younger strata from the Mesozoic Era.
The most extensive areas of lowland heath in Devon are located in the east, between the Exe Estuary and the River Otter, north of Budleigh Salterton. The commons of Bicton, Collaton Raleigh, Woodbury, Aylesbeare and Venn Ottery bear varied heathland which has developed on soils derived from Triassic deposits. To read further information on individual East Devon heathlands, click on the place name above.
East Devon Heathland is nationally important for breeding populations of a number of endangered species, including Dartford warbler and nightjar. East Devon has around 8.3% of the UK breeding population of Dartford warbler and around 88% of the Devon breeding population. East Devon has some 3.6% of the UK nightjar population and 48% of the Devon total. Nationally important breeding populations of southern damselfly and silver-studded blue are also found on the Pebblebed heaths.
The beautiful county of Devon is situated in the South West of England and is well known for its rich and varied countryside and wildlife. The undulating eastern part of the county is home to farmland as well as deciduous and coniferous woodland, dramatic coastal scenery and tranquil river valleys.
But is is also home to a much rarer, yet equally beautiful and valuable habitat, lowland heath.
There are a number of significant heathlands in East Devon each one has its own character. Each one is valuable because so little of the once extensive heaths remain.

Heathland Restoration Project Report


This website is hosted by the Offwell Woodland & Wildlife Trust and managed by Quartz Productions