Woodland Education Centre
Weather Station Map
Find out where the Woodland Education Centre Weather Station is located and also the current weather conditions at this station by following the link near the bottom of the page.

The diagram below indicates what you will see and also what it means!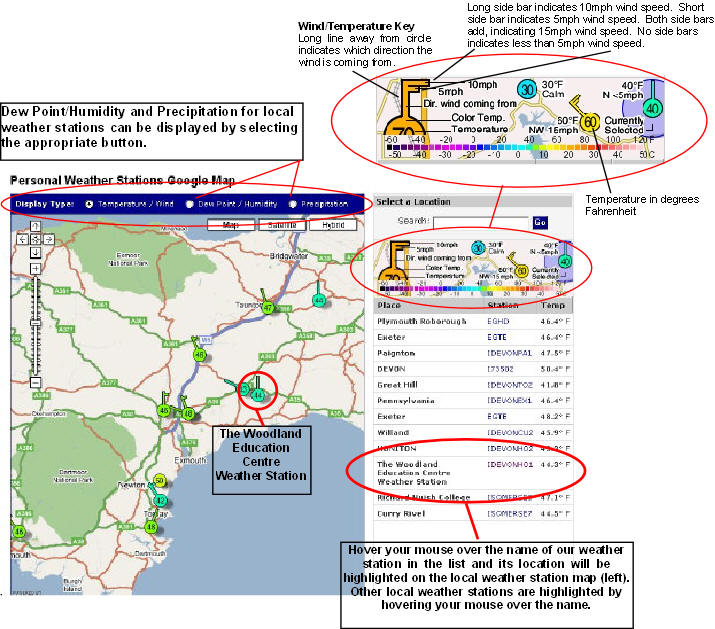 Interactive Weather Station Map and current weather conditions
This excellent interactive web page is provided by the Weather Underground, Inc.