Centre News
The Woodland Education Centre,
Offwell, Honiton, Devon EX14 9SW UK
Centre Director's Report - October 2002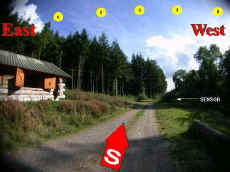 An innovative new project is being piloted this autumn which will allow young scientists from all over the world to benefit from a virtual visit to the Woodland Education Centre.

Ably spearheading this initiative are a family from Wales. The family are pioneers in a project set up by the Trust, which is piloting live remote experiments on the internet. Sarah (13) and Timothy (8), who live near Cardiff, will be amongst those logging on to the internet to access remote temperature readings from the Centre, as well as hourly satellite weather images of the region.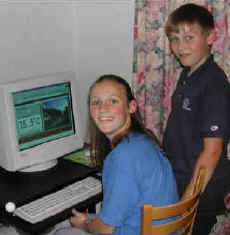 Accessing the data live from the 'net

The young scientists will be comparing temperature readings at their own location with those in Offwell and explaining any observed differences. Sarah and Timothy have been closely involved in designing the overall experiment, as well as constructing some of the equipment to be used. The process has required them to use a wide range of cross-curricular skills and knowledge.

As with many other people, the family became involved with the Centre through using the Trust's extensive website. They are now members of Offwell Environment Link (OEL), the Centre's community support group. They are one of many families who are educating their children at home.

This project is just the start of a number of exciting experiments which will enable people to gain a better understanding of the natural world through practical investigations. The students are involved throughout, in the design and setting up of the remote experiments. Find out more about remote experiments here!