The Leat Project

The New Leat Section
In order to reinstate the remaining old section of the Leat, a new linking section was required to take flood water away from the stream and divert it into the old Leat section. The sensitive wetland habitats elsewhere on the reserve would then be protected from the worst of the flood water and the deposition of large quantities of silt. The new section of the Leat was constructed between Monument Pond at the north of the reserve and joined with the remaining old section of the Leat some 100 metres to the south. A small pond known as Dragonfly pond was built within the new Leat section, some 75 metres down the Leat from Monument Pond.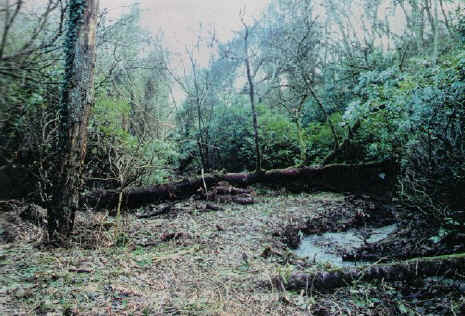 Rhododendron clearance work being undertaken to make way for the new section of Leat.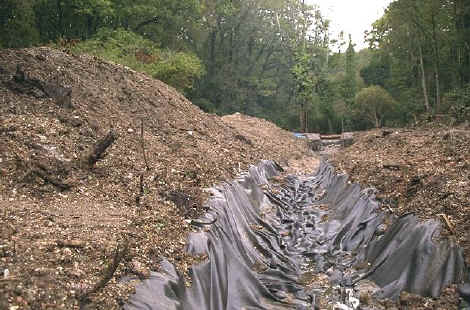 Once the trench for the new section of Leat had been made, it was lined with geotextile fabric. On top of this, stone and concrete sleepers were placed which would help slow the flow of water and prevent erosion. Note the outlet from Monument Pond near the middle of the picture.