The Leat Project
Leat Map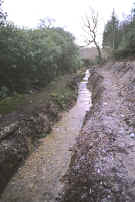 The map shows the newly restored leat east of the stream and sensitive wetland areas. The Leat diverts floodwater away from the main aquatic habitats at the Centre. This prevents serious siltation of these valuable habitats.
The names of the features which are printed in red below
are linked to images. Click on the words to see them.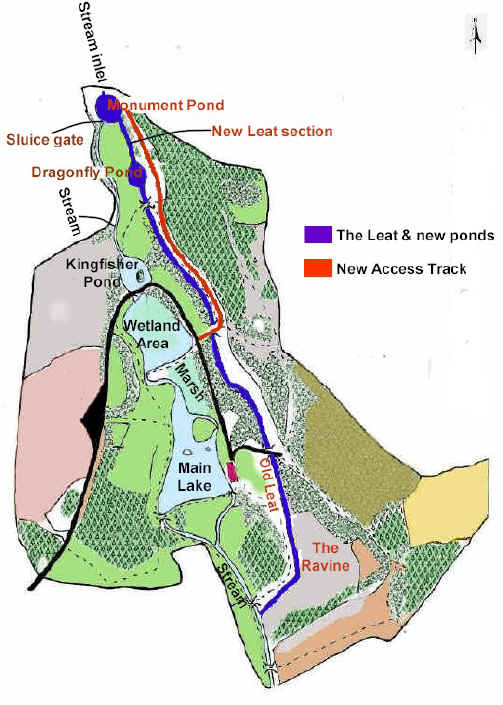 Schematic diagram - not drawn to scale
Note: Some years later, a leat was added to this design
in order to bypass Dragonfly pond.