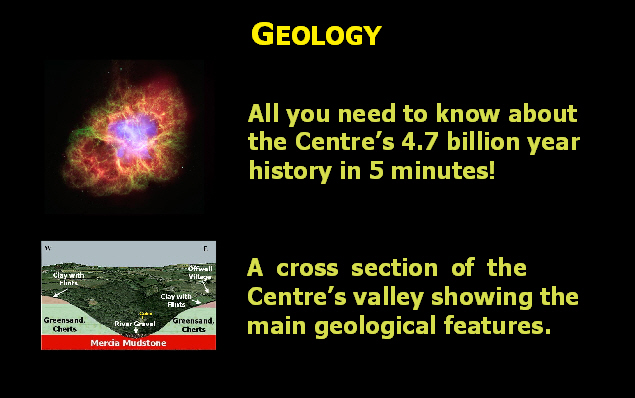 Click on an image above for more information.

The Centre's geological history is explained in a 5-minute movie.
There is also an aerial view/cross-sectional map of the Offwell valley.
Copyright © Offwell Woodland & Wildlife Trust 1998/9 & 2000/1/2/3/4/5 http://www.offwell.info
All the information including images, charts, movies and sounds is provided copyright free, only for educational use by schools, colleges and universities unless you are making a charge. If you wish to use information or any part of this site for commercial purposes or for any purpose where a charge is made then you must get permission, so make sure you contact us first. Remember, if you are not a school, college or university you must obtain permission to use any part of this website. Note that company logos are reproduced with permission and remain copyright of their respective owners.