Woodland Webcam
As featured in the Daily Mail national newspaper
Look out for Badgers at night and Roe deer during the day!
Badgercam normally starts 1 hour before sunset and runs until 2 hours after sunset (see sunset times below)
BST = British Summer Time (UTC + 1hour = BST). UTC and GMT are the same!

Badgers are seen most frequently between 20.00hrs - 22.30 hrs BST.

Scroll down the page to view previous images & movies!
| | |
| --- | --- |
| | |
| A badger feeds amongst bluebell flowers | Time lapse movie - 27 minutes in 50 seconds! |
| | |
| Badgers active outside their sett | Badger scratching! |
This webcam is supported by:
Quartz Productions
Makers of Countryside & Wildlife Videos and the home of Q3 Rangers

Sutton Barton Holidays
Countryside holidays in East Devon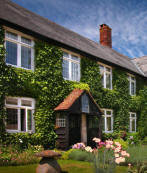 Copyright © Offwell Woodland & Wildlife Trust 1998/9 & 2000/1/2/3/4
All the information including images, charts, movies and sounds is provided copyright free, only for educational use by schools, colleges and universities unless you are making a charge. If you wish to use information or any part of this site for commercial purposes or for any purpose where a charge is made then you must get permission, so make sure you contact us first. Remember, if you are not a school, college or university you must obtain permission to use any part of this website. Note that company logos are reproduced with permission and remain copyright of their respective owners.